Lil' Gorillas, Gorillas, and Silverbacks
Lil Gorillas 
The Lil' Gorillas program is designed for those wiggly worms ranging from three to four years old. With this class, one of the main goals is to implement building blocks of discipline, focus, and respect. We understand that at this age range, it is important for kiddos to begin learning life skills through fun, exciting, and engaging experiences. Whether it be zombie crawls or high kicks, the physical skills taught in class are designed to improve motor skills as well as follow directions. Through these simple techniques, children are able to see and track their progression while also being confident in themselves.
Gorillas
With the Gorillas program designed for bigger kiddos ranging from five to six years old, we take a deeper dive into stranger and situational awareness reflexes. Forms are more emphasized in the classes as well as sharpening techniques in punching, kicking, and blocking. While these classes have a stronger focus on the technical aspects of martial arts, we realize that character building is important and should also be incorporated. Besides working on self-esteem, the development of personal skills such as goal setting, leadership skills, and critical thinking are crucial to the class curriculum as well.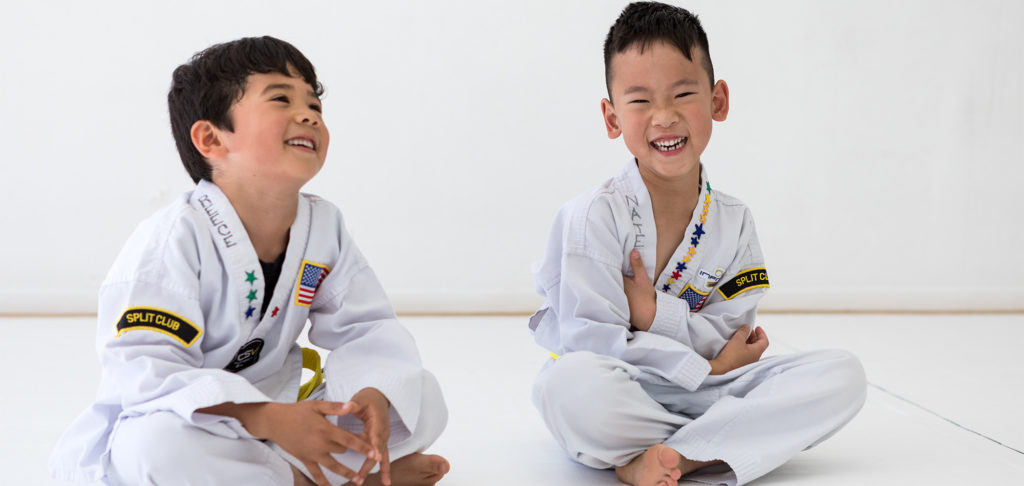 Silverbacks
For our Silverbacks class, this class is designed for older kids aged seven years and older and runs fifteen minutes longer than the regular kids classes. In this structured class, the Silverbacks program is meant to build real skills through "FUN-damental" drills. Coordination, balance, and motor skills are carefully cultivated and nurtured by our instructors and the techniques they teach. With these "FUN-damental" drills, the end goal is that your child will develop the skills to enhance all aspects of their development – socially, academically and athletically. In this program, students are also taught the deeper meaning behind martial arts and the lifelong values it can have.